Once again, although I said at the start of the year that these would mainly contain up to 6 albums at a time, this week has been quite a hectic one. Between writing a Discography Dialogue post, ranting about current happenings and taking care of some personal business, I didn't have much time to listen to many new albums in the last week. I was, however, able to squeeze in enough spare time to listen to these 4 gems. Everything is taken care of now, so now I have time to write this, so here we are now.
So, after the shit show of last week, here's what I got.
Acranius: Reign of Terror
Starting off with the latest from Slamming Brutal Death purveyors, Acranius. Reign of Terror is the 3rd full-length offering by these German monsters and it's a pretty decent one. Not quite as Slammy or Hardcore driven as the last 2, as this time around, they go for a more straightforward Brutal Death style, but still very well done. A few breakdowns here and there, but mostly an exhibition of blastbeats, thick, chunky riffs and vocals that reminds me a bit of Lord Worm of Cryptopsy fame, which is a plus. Overall, nothing too fancy, just a no bullshit Brutal Death Metal album that should please any fan of the genre. Fans of the band itself may or may not be disappointed, but as a whole a good addition to their still-growing catalog.
Hellmouth: Oblivion
As I revel in the awesomeness that is Kreator's new album, another great Thrash album emerges. Oblivion, the third full-length by Michigan Thrashers Hellmouth offers an abrasive, energetic, heavy as shit, Hardcore-driven Thrash Metal album that kicks you in the fucking face right from the start. This is a very similar in style to the likes of Forced Order and Culture Killer, taking modern Thrash, mixing it with old-school Crossover and bringing it to a heavier and more extreme level. Still dirty as fuck sounding production-wise but still with a recognizable amount of modern viciousness. I was pleasantly surprised by this one, as it was my first really good listen of these guys and I wasn't sure what to expect. But I enjoyed what I got and I highly recommend it to open-minded Thrash fans. Great album and another reason modern Thrash deserves more credit!
Scáth na Déithe: Pledge Nothing but Flesh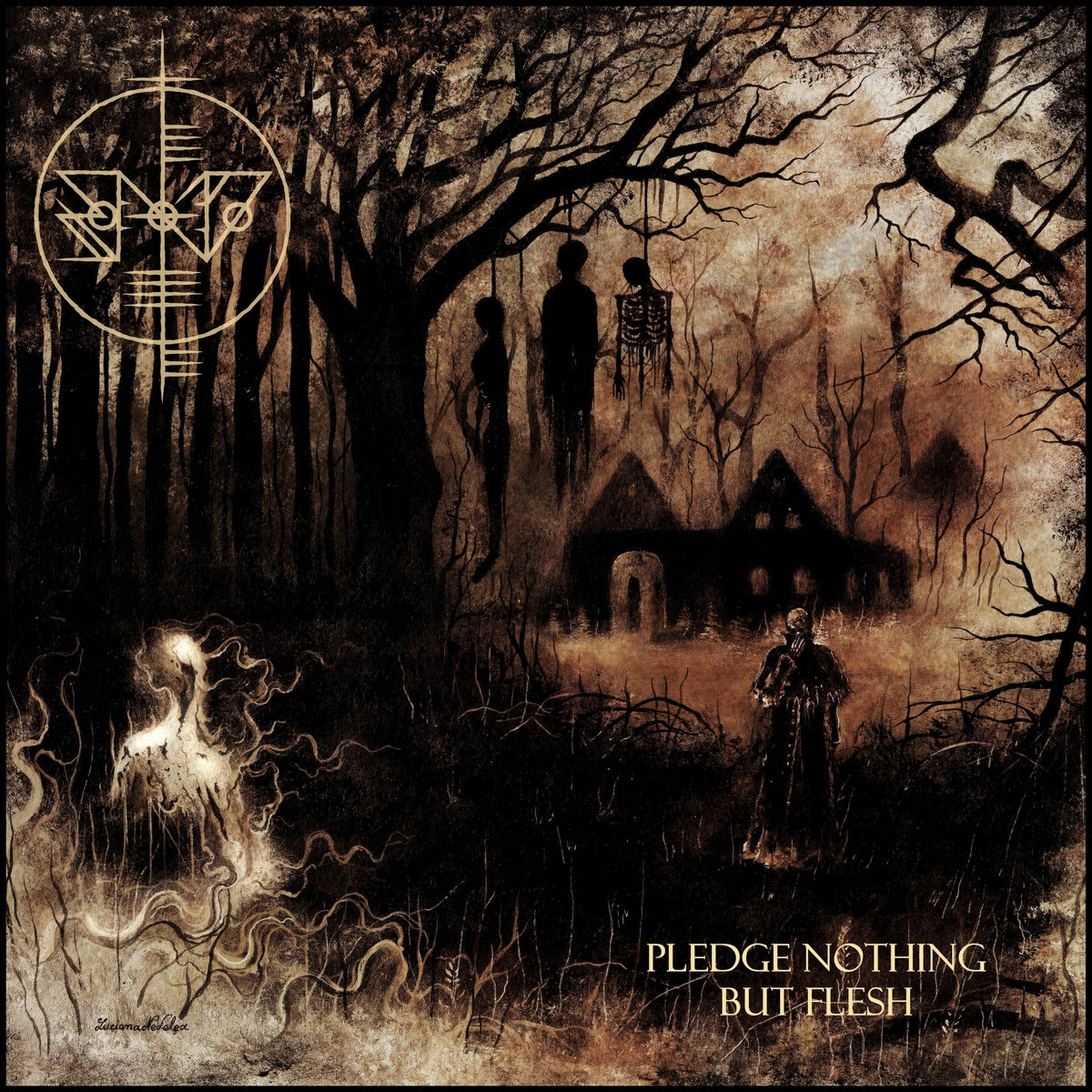 Next we have another up-and-coming act, this time, out of the homeland of Ireland. Scáth na Déithe play the slower, more methodical style of Black Metal, similar to the likes of Daemonicium (at least that's who they remind me of, minus the symphonic element) or Secrets of the Moon. Similar formula; 5 or 6 tracks that clock it at 10 to 12 minutes in length, mostly mid-paced with blast beats thrown in and very atmospheric. The deathish growling vocals are also pretty unique for this style. Pretty decent overall. Not quite the best of the bunch, but still something. If you're into stuff like the aforementioned 2 other bands or Atmospheric Black Metal altogether, than this one is recommended.
Sunlight's Bane: The Blackest Volume (Like All the Earth Was Buried)
Finally, we got the much anticipated (for me, at least) new album by these creators of some of the most devastating, darkest, angriest Grind/Hardcore in existence today. Sunlight's Bane, formerly known as Traitor, play a very unique brand of the Blackened Hardcore style that you would expect from bands like The Banner, Trap Them, Cult Leader, Withdrawal, Bone Dance, ect., season it with a Grindcore element similar to Full of Hell or The Drip and turn the viciousness level up to 11 (and maybe beyond). From the very beginning of opener Praise the Venom Shield to the end of closer To Whom I Await and with some really good stand-outs in between like Dance of Thorns & With Fear This Love is Given, this album is not only this band's best work yet, but some of the most creative and unique but equally relentless Blackened Grindy Hardcore I've heard in quite a while now. Very well done, very good and very much recommended!
That'll do it for now, folks. Pretty damn good bunch overall. Again, sorry for the shortage this time around, but the next one will contain more. Bet on it. Just enjoy these for now if you're interested.
Random Recs for February coming up next. That should make up for it. Lots of stuff on that one.
Until next time.
-Scvm