So, I just offered my mini-reviews on a bunch of full-length albums that I've heard in the last few months that I just didn't have the time to review in full. Also in that time, there's also a good number of Extended Plays that I got to check out. Many of which I was anticipating for a while. Now, I save my full reviews for full albums and I don't usually review EPs. I just feel like the smaller-length stuff is best fit for collective quick reviews. So therefore, i'm presenting yet another batch of mini-reviews; this time of all the new EPs that have ravaged my eardrums in the last 4-5 months. Including some pretty damn good ones.
These 12 offerings from pretty much each genre that tickles my fancy (except for a few), much like the full-lengths, are mostly good to great, with a couple downers. Bands that I already dig and can trust delivered, as well as the ones I was less familiar with. All in all, this is best list that I could accumulate from the last few months without adding too many, and you can expect more of these in the future. Hopefully these will give some of you some good new discoveries, as a lot of these were such for me.
So, here we go. Read on and enjoy. EPs:
Fever Nest: Black Carrion Foul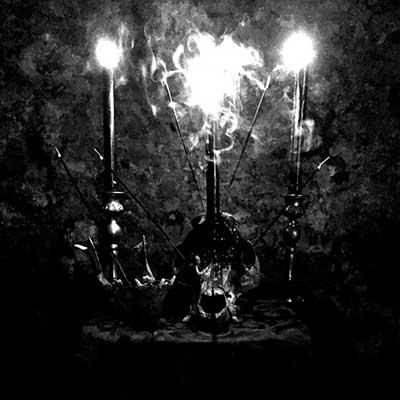 Starting off with some filthy, rifftastic Punky Black Metal straight outta Ohio. The debut EP from Fever Nest offers up a good 20 minutes of some raw, nasty, head-bashing blackened goodness that will savagely pummel you from start to finish. Dirty, raw riffs, snarling vocals, jamming drums and all around blasphemous chaos. Reminds me a lot of Cult Widow. Very promising up-and-coming bunch and I look forward to what they have in store next. Give a listen!
Ancst: Furnace
Next we have the latest release from German up and comers, Ancst, who released a pretty good full-length last year. This is pretty much more of the the same fast, loud and straightforward Blackened Crust filled with tremolo riffs, fast, sharp drumming and raspy, angry yells. Their style reminds me a little of Skitsystem or Martyrdod, but with a bit more of a Post-Hardcore influence. Still as good as those two nonetheless. Short, sweet, to the point and in your face from front to back. Recommended if you're into Blackened Hardcore or Crust. Or chaotic Hardcore in general.
Nordjevel: Krigsmakt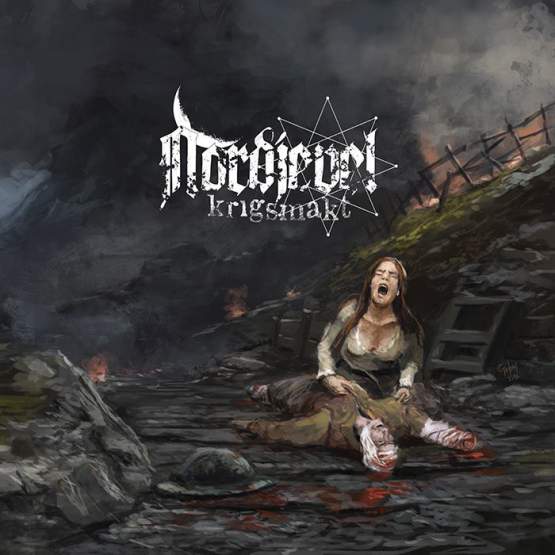 The sophomore release by another fresh, budding act straight out of Norway. Nordjevel are a really good new group who released a damn good full-length early last year. This 3-song EP is just as good. Blasty, intense Black Metal with really good riffs and super harsh shrieks, very similar to later Immortal or Kampfar. Very clean production-wise, but very intense and strident. Might not please fans of the more traditional, dirtier side of Black Metal (which hey, I love me some of that too), but still really damn good and very much worth a shot. I look forward to what these dudes have up their sleeve next. They're going places fast.
Recalcitrant: Cancerous Being
Next, we have another gift from the Grindviolence gods in the debut EP from young bunch from Los Angeles. This is simply 5 minutes of raw, filthy, ruthless Grindcore-riddled Powerviolence that will use every short second of it's run-time to kill a good amount of your ear cells with ease. Nothing fancy, just fast, grimy riffs, blasty drums and intense growls that many Death Metal bands wish they could pull off. Short, sweet, to the point and downright head-crushing. Highly recommended!
Urskumug: The Throne for My Ego
Uhh… Behemoth?… Is that You?
If there's one thing i'm not a fan of… well, can't fucking stand, rather, it's blatant other band-worship. Bands who are blatant ripoffs of other, more established and notable ones, sounding like a watered down clone of the original. Bands like Caladan Brood (Summoning), Talanas (Akercocke), Hate (Behemoth), Fetal Decay (Dying Fetus… could have been a bit more subtle) and a vast majority of the Stoner Doom genre (Black Sabbath) are just a few examples of this. To me, this comes off as either a major lack of creativity or a cheap power-grab for recognition. It's very off-putting. This band is another example. This entire EP is made up of pure Behemoth worship. I could have sworn I actually WAS listening to Behemoth a few times during it. The music itself isn't bad, but I just can't get into a band that sounds too much like another band. The original already exists and there is no need for a copy.
So, this EP just didn't do it for me, so i'm not going to say too much about it. The music is fine, very reminiscent of Thelma 6 & Zos Kia Kultus era Behemoth, but just TOO reminiscent. The vocals are a carbon-copy of Nergal's too. It's a mess. So this one just wasn't for me. Bands taking influence from other bands is fine, but have some originality. Imitation is not the sincerest form of flattery. It's annoying and depthless.
Skaphe: Untitled
Continuing in the Blackened Death Metal department, next we have some ugly, nightmarish noise made by these Icelandic blasphemers. Skaphe are a very promising group of up and comers who have already released 2 strong full-lengths of terrifying, dismal Blackened goodness that tear your soul apart on your first listen. This new offering is no different. This is one continuous 22-minute track of non-stop atmospheric terror that takes you on a short but effective ride through a world of shrill blasphemy and complete irreverence for your ear cells or general well-being. Much like Impetuous Ritual and Portal, this band is capable of making what resembles the deepest, darkest circles of Hell in audio form. This is guaranteed to please any fiend of all things vile and unpleasant. Highly recommended for those folks. Their first two albums as well. Great fucking stuff!
A Pregnant Light: Devotion Unlaced
One of the bands that got a review for Hipster Week a while back for his album My Game Doesn't Have a Name, that I shockingly ended up liking, is back with his latest 4-song offering of melancholic Post-Hardcore laced with some subtle hints of Black Metal that creates this unique blend of cold and bleak but vibrant and energetic Post-Blackened Hardcore (best way I can describe it) that although may be brushed off by some as another product of the "Hipster Metal" craze, doesn't try to blatantly pass itself off as Black Metal at all; it just borrows a tiny spec of it to add to something unique and totally different. I can respect that and that's what makes this so interesting to me. It's on it's own plane of existence and doesn't try to be something it's not, and the music is actually interesting and doesn't bore me to tears, unlike some other bands that week.
This is another great offering by this fellow and it's just as good and catchy as the full-length, it has some very catchy riffs and grooves and intensely yelled vocals under a dreary atmosphere that you can't help but vibe to. Highly recommended for anyone interested in Post-Hardcore or just looking for something different and out there.
Ploughshare: Literature of Piss
Onto the last bit of Blackened goodness for now. This is the debut EP and second overall release by these purveyors of dark, visceral Black Metal in the vein of some of today's prominent acts of the uglier side of things like Blaze of Perdition or Svarttjern. Full of gnarly and sometimes eerie riffs, snarling shrieks and blast beats galore with occasional slow, doomy breaks. It includes a 17-minute track that demonstrates that best. If you're looking for Black Metal that's loud and dirty but not overly-produced, this is a short but really good one to check out. I'm intrigued to see what comes from these guys next.
Future Terror: We're All Fucked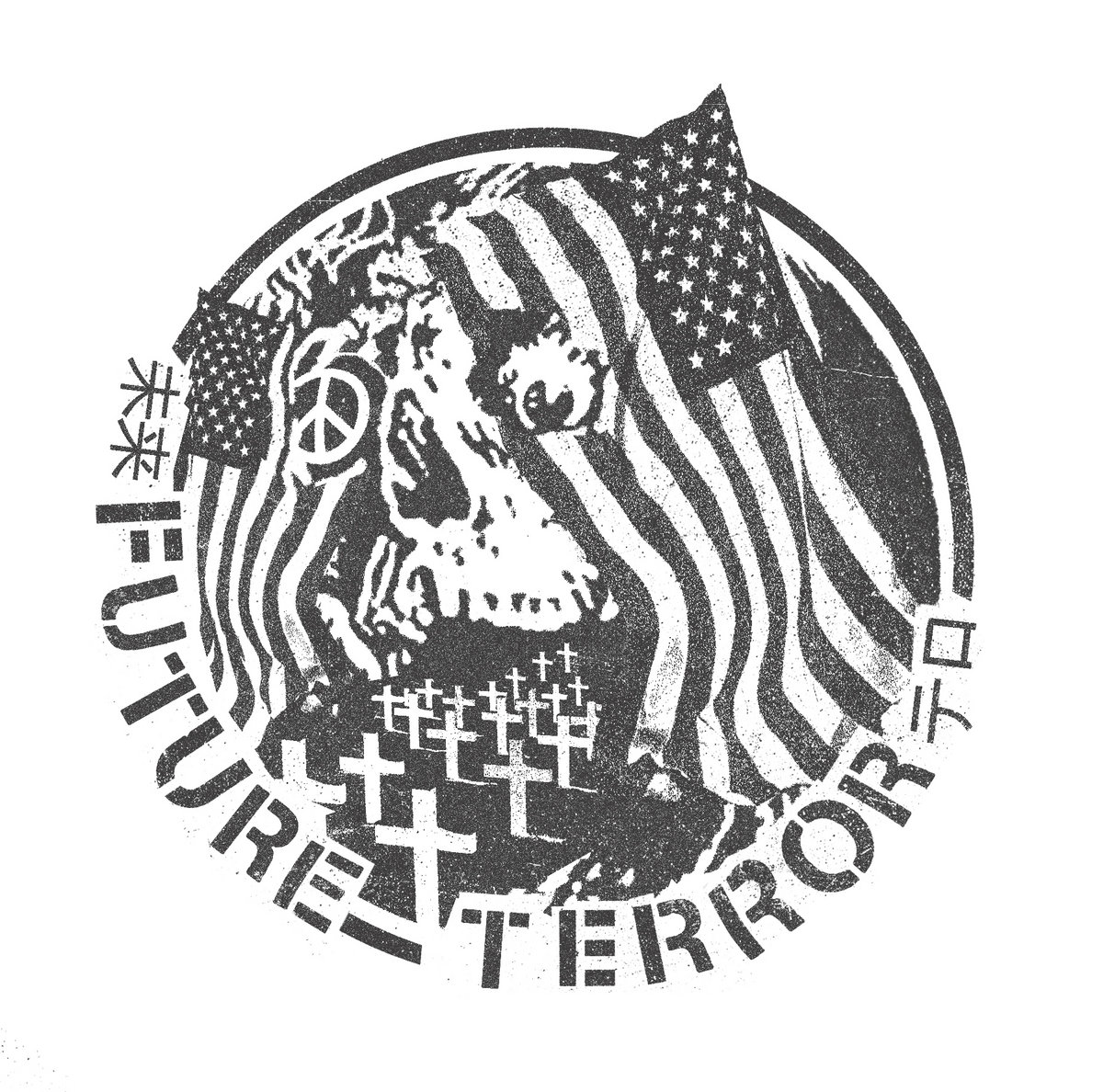 Next we have a demo by this Richmond, Virginia bunch that I found through Neil Jameson (of Krieg)'s Dark Hardcore recommendations list on No Clean Singing. This is the debut release by Future Terror, and they've already left an impression on me. This is 15 minutes of raw, crusty, old school-injected Hardcore, similar to bands like Busted Outlook or Bloodkrow Butcher. Just a simple, quick head smashing in the form of dirty, gnarly riffs and angry, dismal vocals that attack full force from start to finish. Great for fans of old school, hard-hitting Crust-infused Hardcore, so definitely recommended if you're in that group. I look forward to what comes next from these dudes.
Intestinal Disgorge: Life Sucks and I Blame You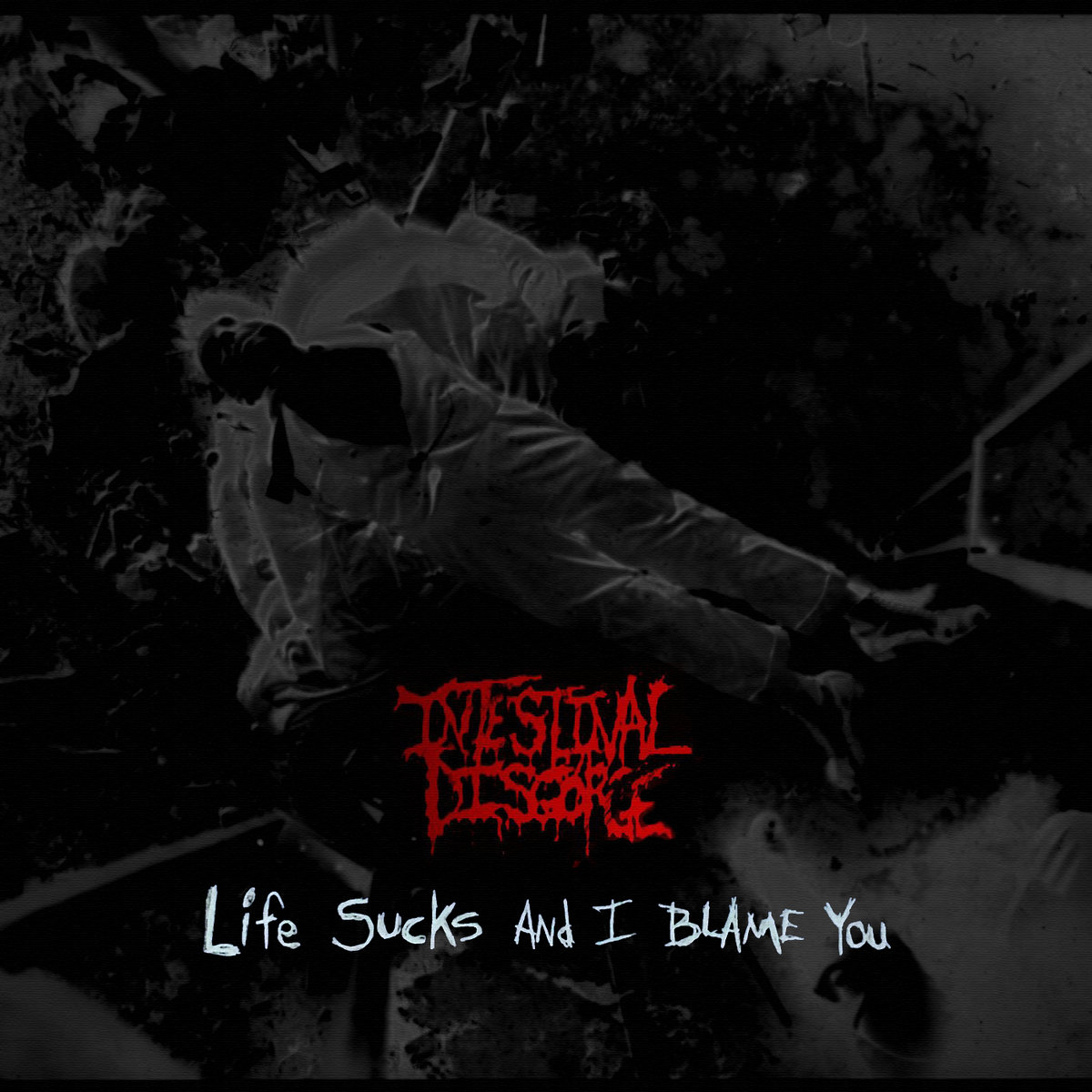 As if the utter hellish lunacy of their latest full-length wasn't enough, these maniacs have another offering to destroy you with. This time it's the 10-minute EP Life Sucks and I Blame You. Nothing too different from Sonic Shrapnel, but you can bet your sweet ass it's just as effective! The same chaotic, deranged and sonically terrifying noise that their last good number of releases have given us. Just as much as the new album, I highly recommend giving this a listen. Just as insane and just as fantastic.
Throat Breach: Impotent God
Formerly known as Napalm Meth, this band from Kansas City, MO (or the Midwest cesspool, as they call it), now known as Throat Breach (much better name), are becoming one of my favorite acts of the Grindcore & Powerviolence spectrum. Because that's exactly what they deliver. This EP is 4 quick but effective tracks of raw, vicious, unapologetic and straightforward Grindviolence that will tear you to shreds with 0 effort in the brief playing time that it has. Just a measly 5 minutes long, but a very violent and intense 5 minutes for sure. No fancy riffs, just a good beating that only a band of veteran Grinders can give out. Excellent stuff. I'll also be reviewing their new LP, Helpless shortly.
Culture Killer: S/T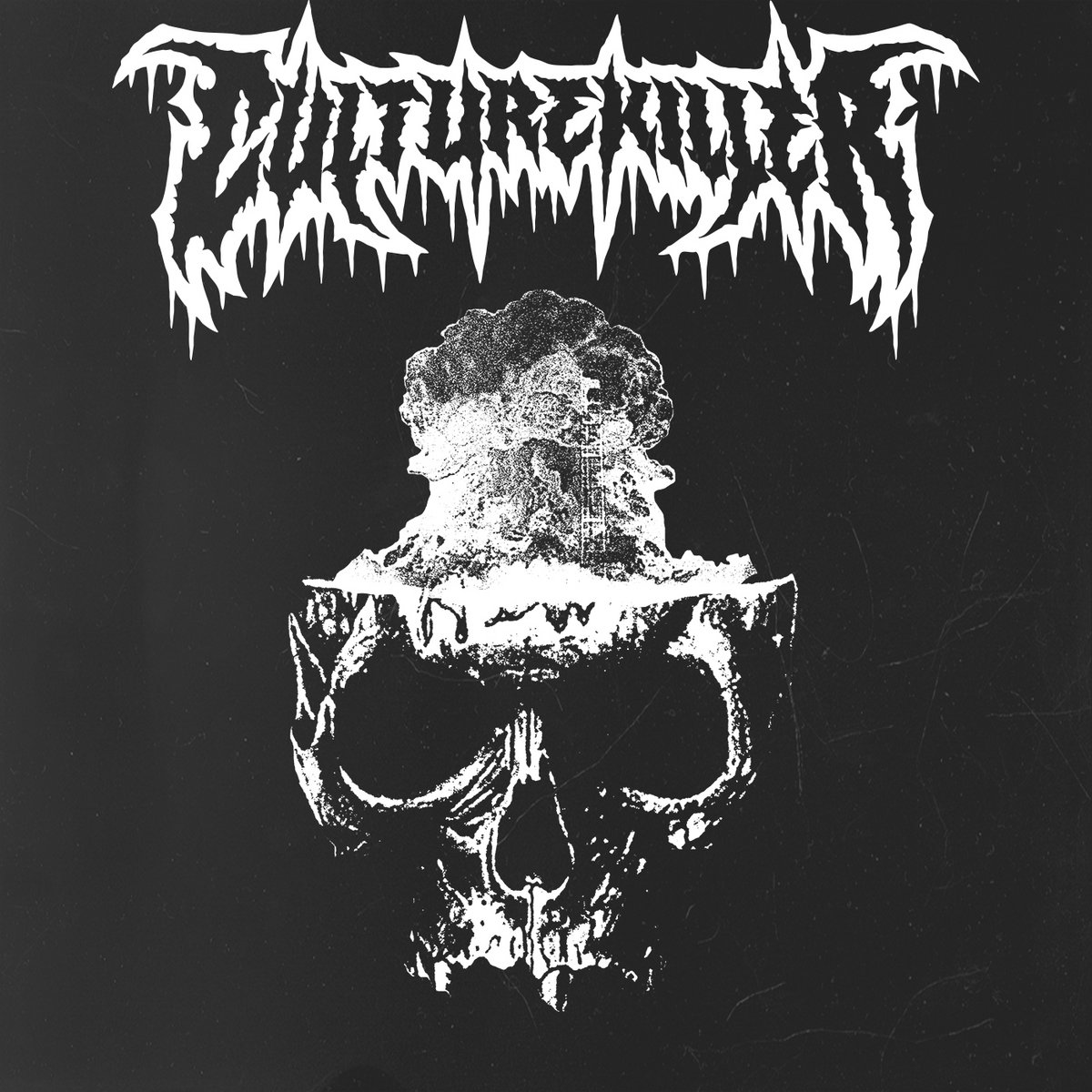 Last, but sure as fuck not least, we have the final release (sadly) from one of my favorite current acts who released one of my favorite albums of 2015, the devastating Throes of Mankind (which i'll be doing a review for in the near future). These guys play a relentless and creative mix of Death Metal, Crust, Hardcore, Thrash and any other element that works. Throes became an instant favorite of mine from my first listen of it and I was devastated at the news that they're calling it quits. I was, however, ecstatic to find out that this was coming out before they did go. I had to hear it right away.
Short story short, it's just as heavy, just as brutal and just as relentless as it's predecessor. This time, even exhibiting a bit of a Slam element as well, which again, they make work. Again, nothing fancy, just a quick, to the point beatdown with some heavy riffs, bassey, pounding drums and versatile vocals ranging from growls, yells and snarls coming from a vicious, relentless throat. Overall, another excellent release by these guys and it sucks to see them go, but I look forward to seeing what other projects come out of it.
___________________________________________________________
And that's all she wrote for now. Pretty interesting bunch of EPs overall. Again, hopefully these make for some good finds for some of you. There are a lot of gems here. I'll definitely be doing more of these for EPs, demos and maybe even splits in the foreseeable future. It may take a few months, but they'll come. I'm also planning on bringing back Random Recs. So, expect that too!
So, that's it for now. New reviews and other stuff coming soon!
Until next time.
-Scvm